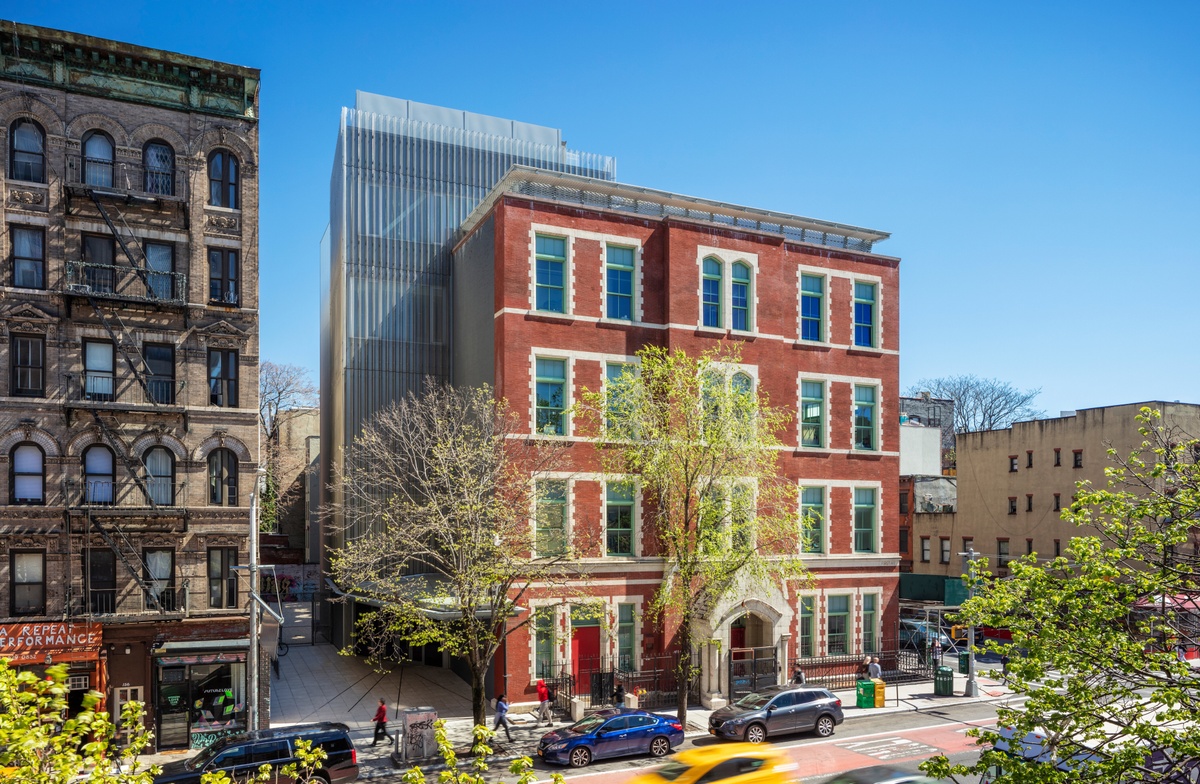 This project, for New York City's Department of Cultural Affairs, transforms a five-story historic former public school to better house four arts groups and one community-service organization. Our design proposed a new five-story addition to create additional public space and provide access to all parts of the building.
The addition includes two new theatres within the building shell, a design studio, rehearsal rooms, shop space, painting studios, two gallery spaces, a lobby and pre-function gathering area, offices for the community center, and an outreach station for the community service group.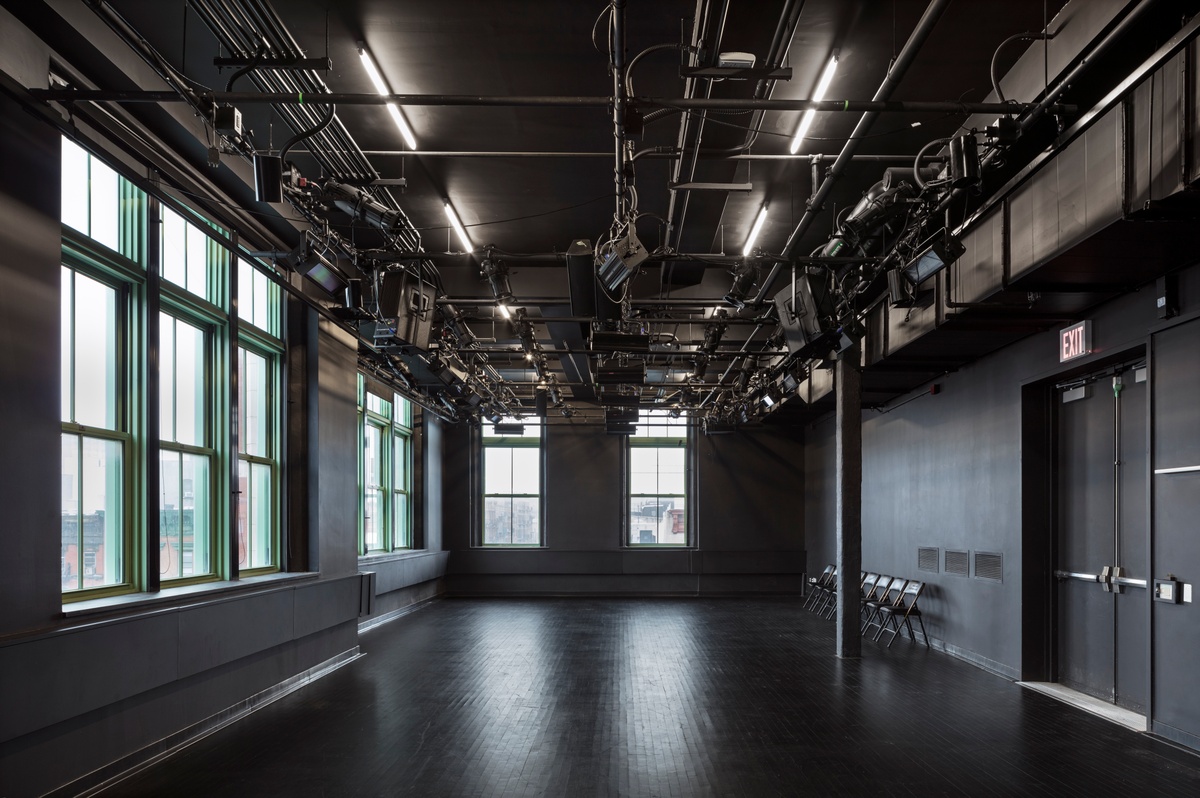 Drawings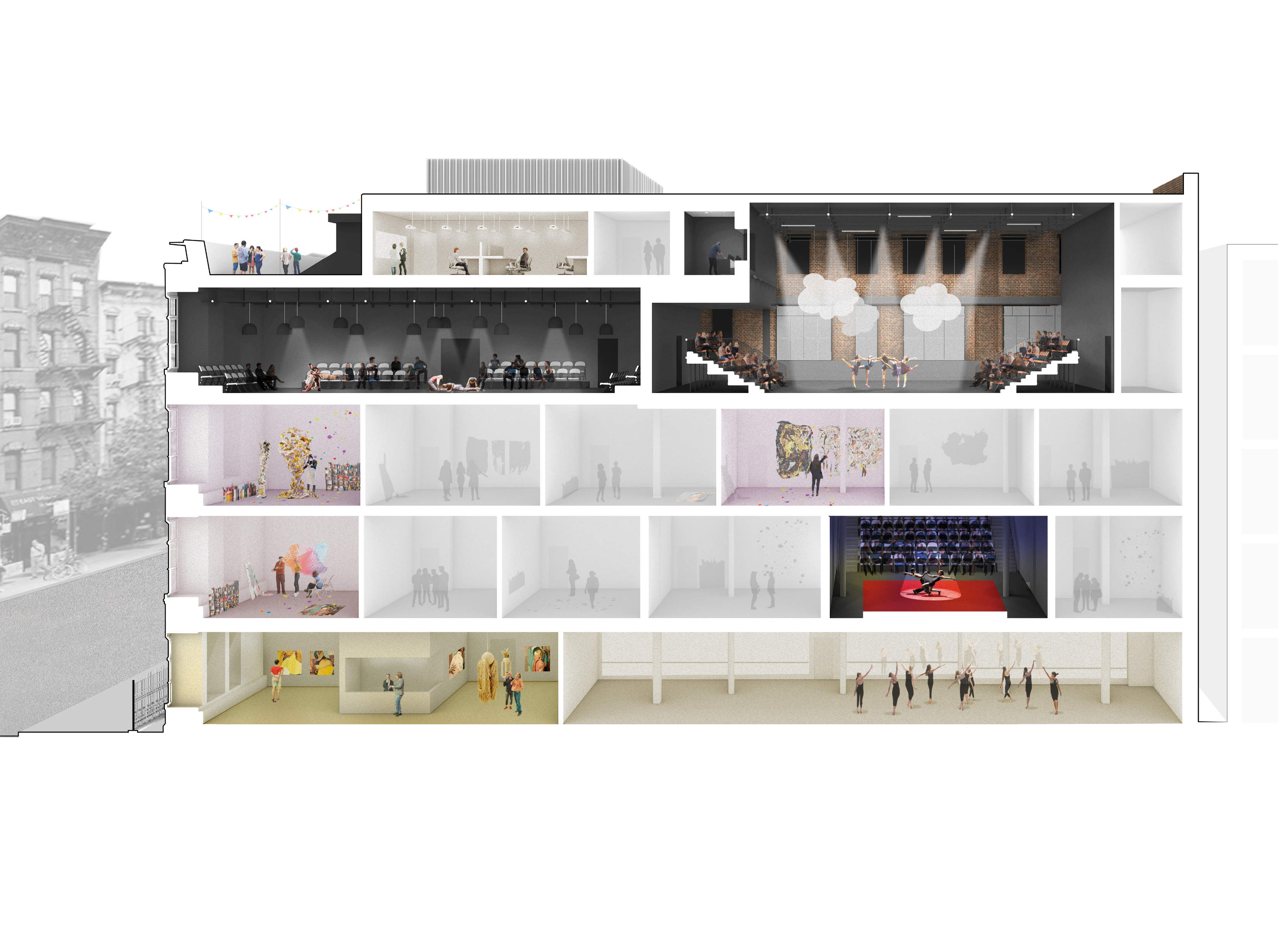 Collaborators
Deborah Berke Partners
Architect
Buro Happold
Structural, MEP/FP, Lighting and Environmental Engineers
Harvey Marshall Berling Associates
Theater and Acoustical Consultant
Langan Engineering & Environmental Services
Civil and Geotechnical Engineers
Front, Inc.
Façade Consultant
C.B.J. Snyder
Original Architect (1894)
Recognition
2011 Annual Awards for Excellence in Design
The NYC Public Design Commission
Award of Honor
SARA National Design Awards 2019