21c Museum Hotel Kansas City
Kansas City, MO
113,000 square feet
2018
Type:
Hotels
For 21c Kansas City, the design team faced an unusual challenge: how to transform a beloved local landmark with a deeply layered history into a 21st century hospitality experience. Originally built in 1888 as the Savoy Hotel, the building was added onto over time and features an eclectic mix of Victorian and Arts and Crafts architectural details, finishes, and murals, along with 20th century historical markers and various other elements. Since all 21c projects are designed to be true-to-place, respecting this history — quirks and all — was paramount to the project, even as we sought to create a contemporary experience that reflects the growth of Kansas City today.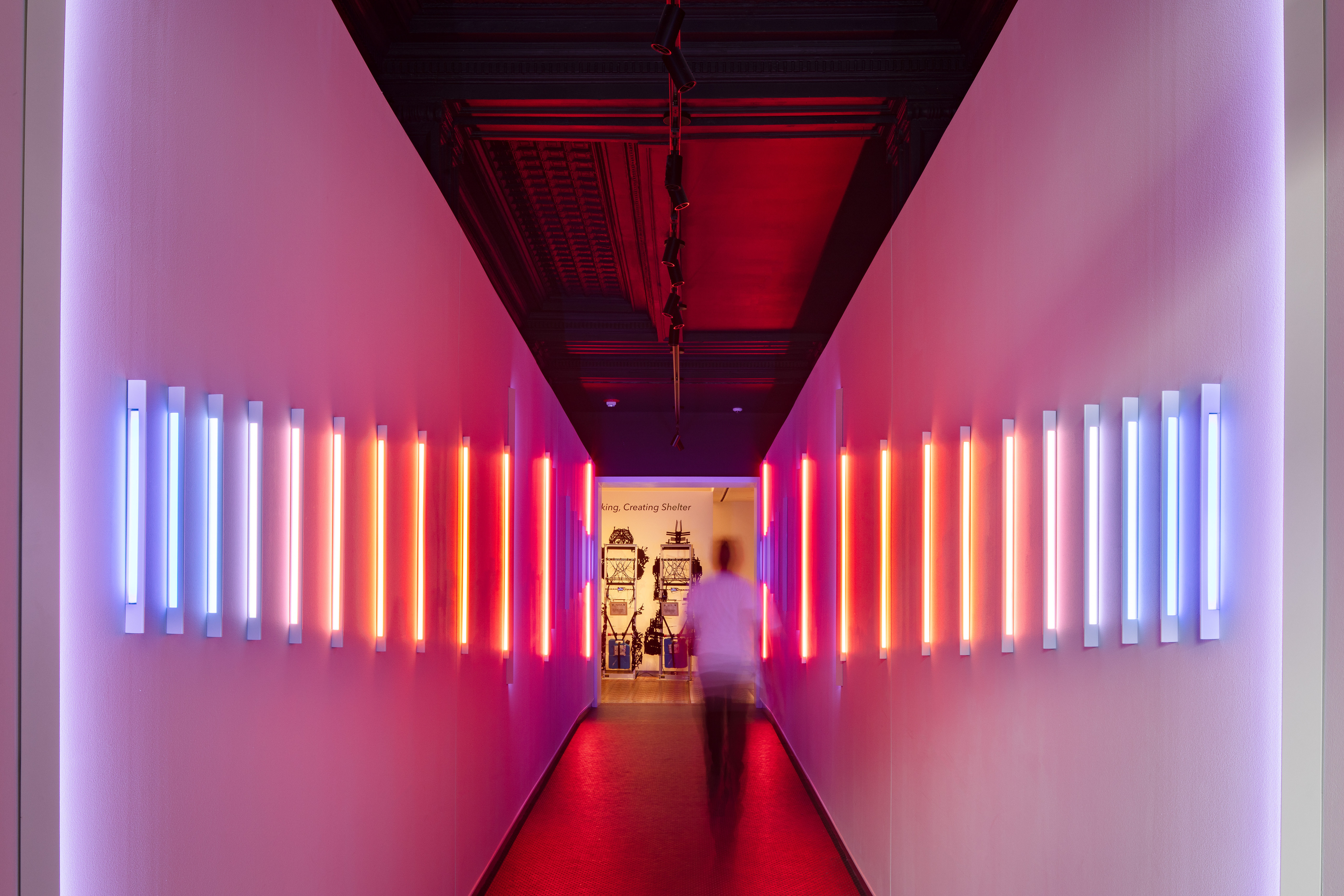 Rather than conceal or strip away these many elements, the approach was to highlight and dramatize the multiple layers to create a one-of-a-kind immersive environment that could only be found in Kansas City, Missouri.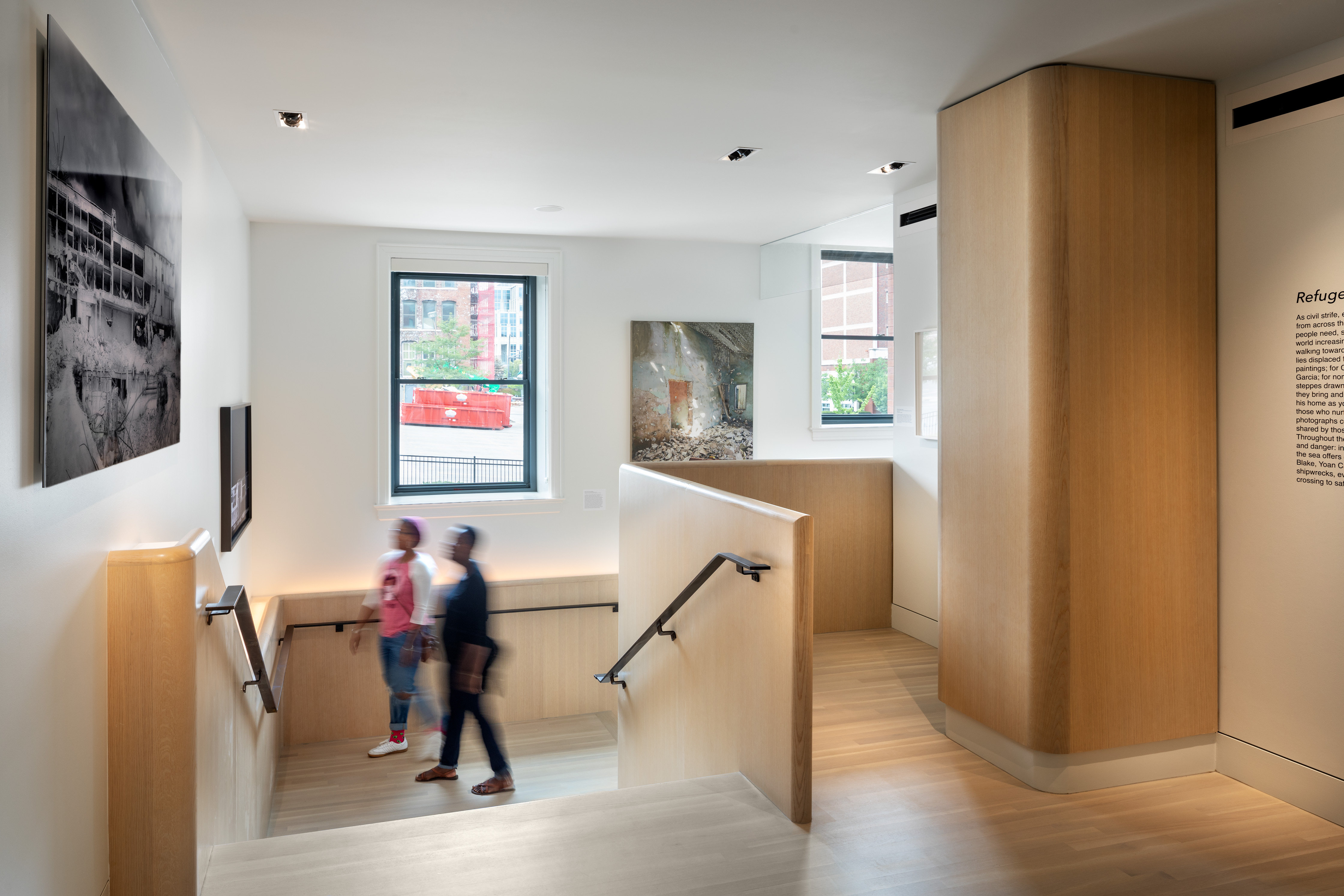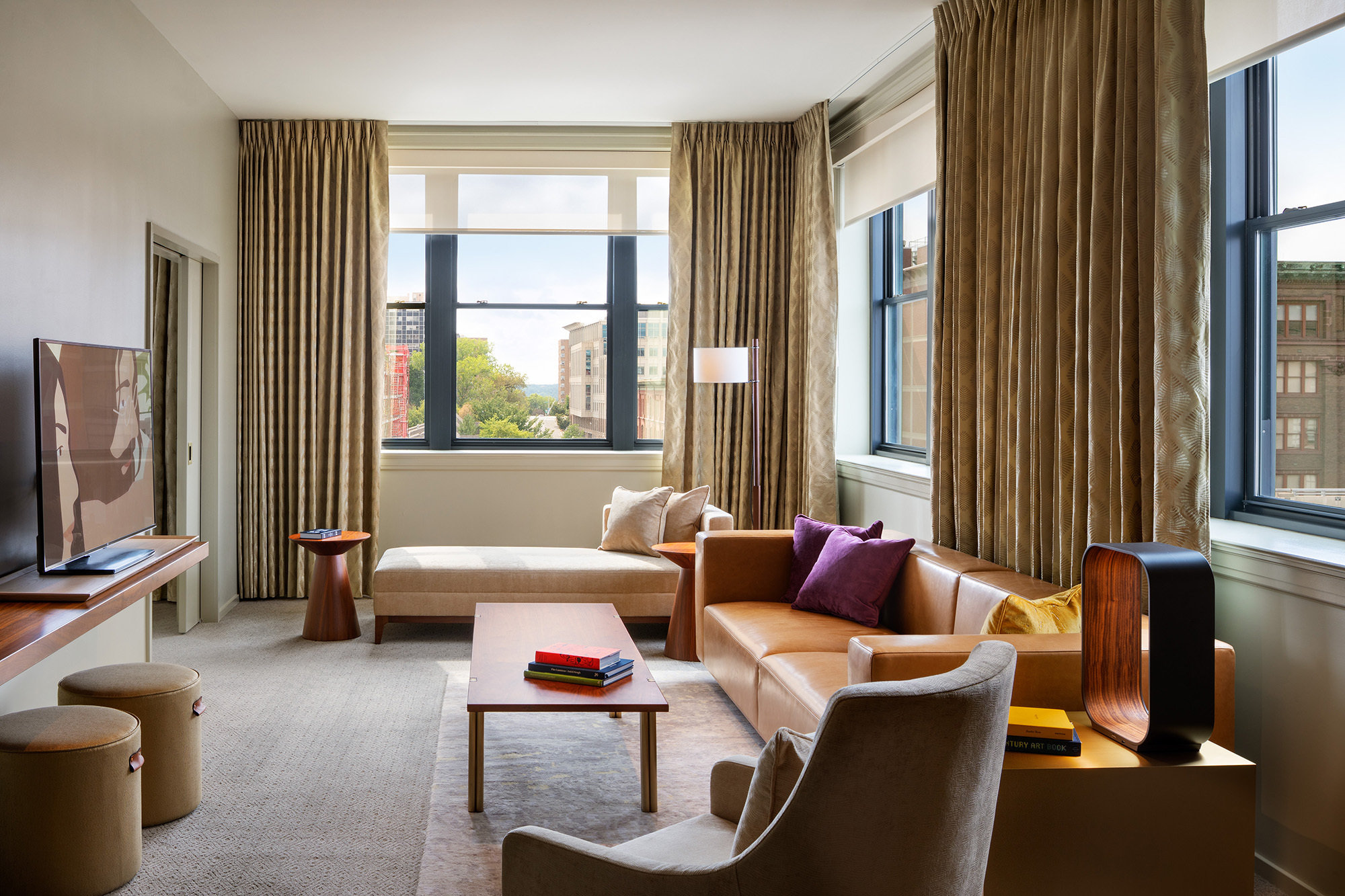 Drawings
Collaborators
Deborah Berke Partners
Design Architect
Hufft Projects
Executive Architect
Bob D Campbell & Co.
Structural Engineer
PKMR Engineers
Mechanical Engineer
S&S Engineering
Electric/Plumbing Engineer
Rosin Preservation
Historic Consultant
STRATA Architecture + Preservation
Envelope Consultant
Avant Acoustics
A/V Design
Illumination Works
Lighting Designer