40 East End Avenue
New York, NY
100,000 square feet
In progress
Type:
Multifamily
In a city that is increasingly defined by anonymous glass towers, we designed 29 residences in a distinctive, carefully crafted building that is grounded in the East End Avenue area of the Upper East Side. Textured charcoal and gray brick facades and an elegant, stepped profile give the building a timeless, rooted quality that contributes to this family-oriented neighborhood. We created a unified vision for the building, inside and out.
A porte-cochere entrance along 81st street allows for discreet drop-offs by car, while a decorative metal and glass canopy welcomes pedestrians from East End Avenue. Inside, rich, high-contrast materials give the lobby and lounge a refined but contemporary feel. A curving sculptural staircase provides a dramatic focal point to this space, which is designed for everyday use as well as a place for residents to entertain. Other amenities include a gym, library, and game room, which are conceived of as extensions of the residences.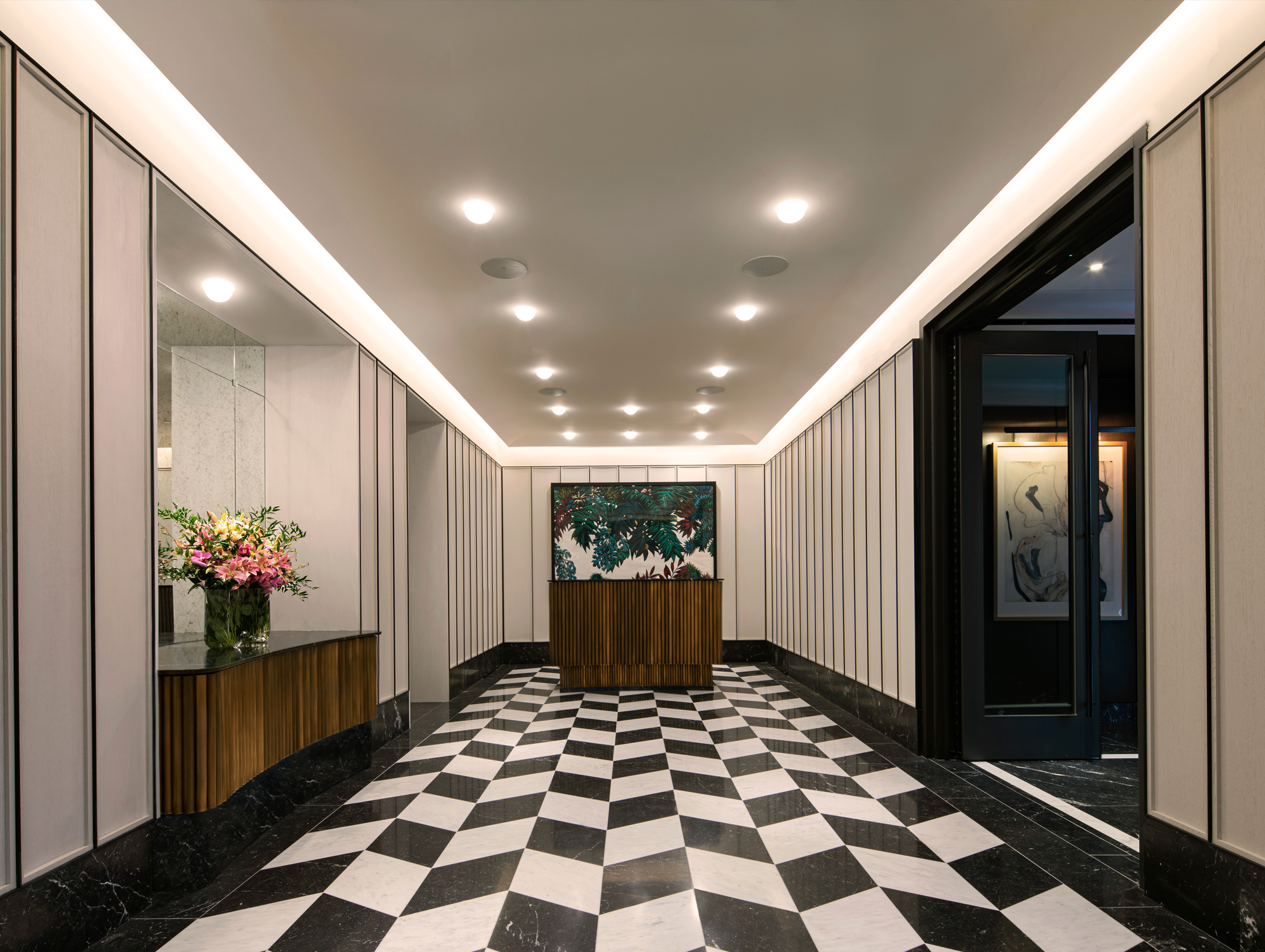 Large French windows flood the residences with natural light. Details like white oak herringbone-patterned hardwood floors carved stone fireplace mantels give the units character. Open and enclosed kitchens, with stone and wood finishes and custom metal mesh paneled upper cabinets, combine tradition with modern details.
The design of 40 East End emphasizes the relationship between indoors and out. Located on a quiet corner with East River views, the building's articulated base relates to the scale of the streetwall. Large operable windows allow river breezes into the apartments. Juliette balconies, a private maisonette garden, setbacks, and large terraces on the upper floors, reinforce the indoor/outdoor connection throughout the building.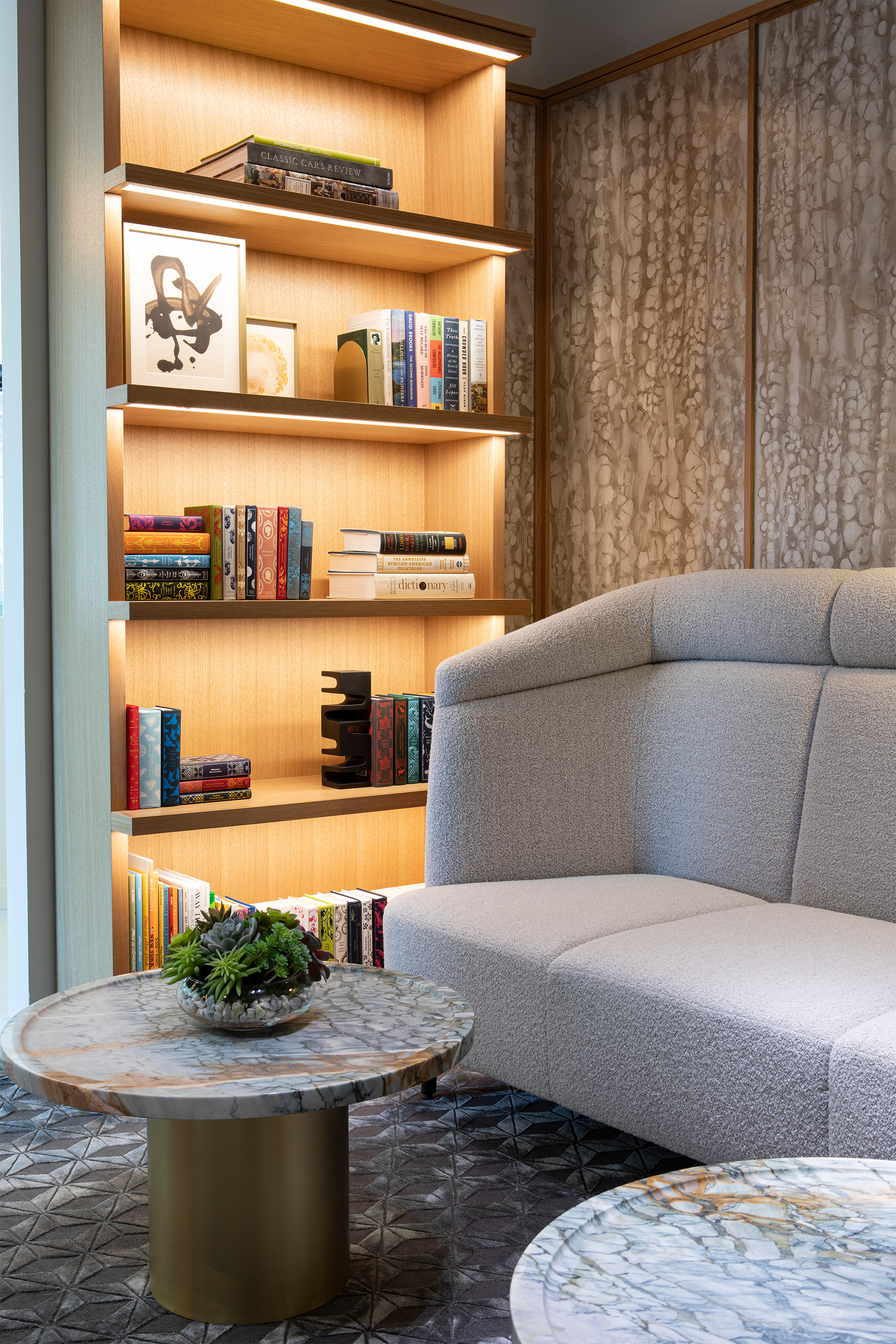 Collaborators
Deborah Berke Partners
Design Architect, Interior Designer
Gerner Kronick + Valcarcel
Executive Architect
Gunn Landscape Architecture
Landscape Architect