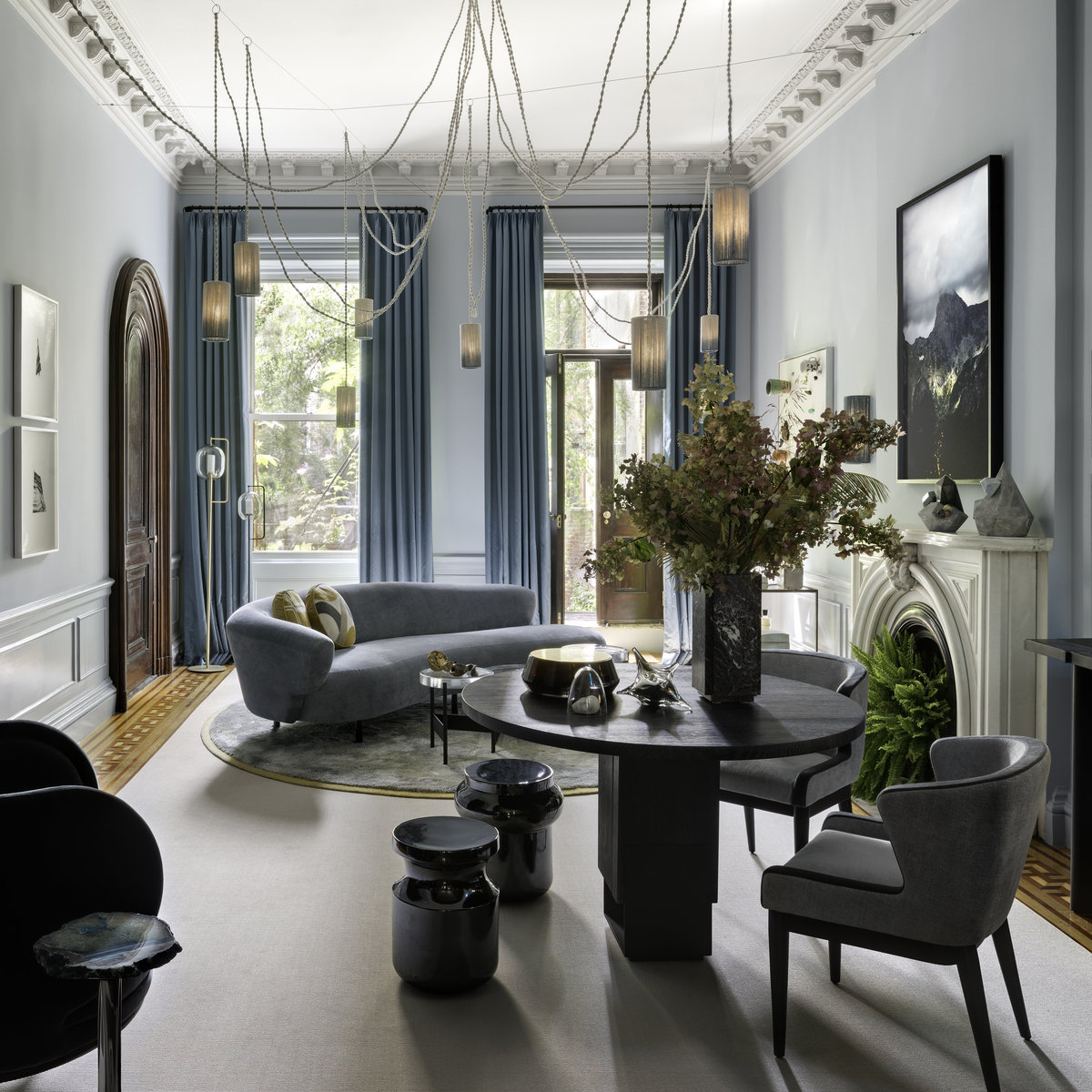 Brooklyn Heights Designer Show House
Brooklyn, NY
2017
Type:
Interiors
For the Brooklyn Heights Association's Designer Show House, Deborah Berke Partners selected the dining room as a space to explore contemporary ways of living and entertaining. We reconceived the room as a dining salon, a luxurious but informal space to enjoy morning coffee, evening drinks, or a relaxed dinner with family and friends.

A variety of contemporary art works—including photographs, paintings, and sculpture—enliven the walls and reflect our longstanding work with artists.

Drawing on the arched forms of the room's doorways and fireplace, the dining salon features curvilinear furnishings, including seating and dining areas, as well as a bar cart. The asymmetrical arrangement encourages movement throughout the room creating easy transitions from cocktails to dinner or from standing to lounging—and it contrasts with the room's more formal elements like the ornate plaster moldings. A rich material palette of plush textiles, layered carpets, metals, stones, cast glass, ceramics, and woods are combined to form an inviting and highly tactile environment to enjoy throughout the day.

See more of our work designing artfully balanced and poetically composed
houses
,
apartments
, and
interiors
for our private residential clients.