Darby Lane House
East Hampton, NY
3,400 square feet
2000
Type:
Houses
This modern weekend house lies on a small, flat property in East Hampton, Long Island. Beautiful old trees punctuate the landscape, acting as a framework for and motivation behind our design. A square entry-court straddles the boundary between nature and home; it shelters a striking crape myrtle. The house's exterior stucco, brick, and wood surfaces express intersecting one- and two-story volumes, outlining the courtyard, second floor terrace, and mass of the fireplace.
Glass expanses on the side and rear of the house open interior rooms to the landscape. Simple, durable materials such as flagstone floors accommodate the house's functional requirements as a beach house. A large pool is placed for seclusion at the rear corner of the property, surrounded by a hedge for maximum privacy.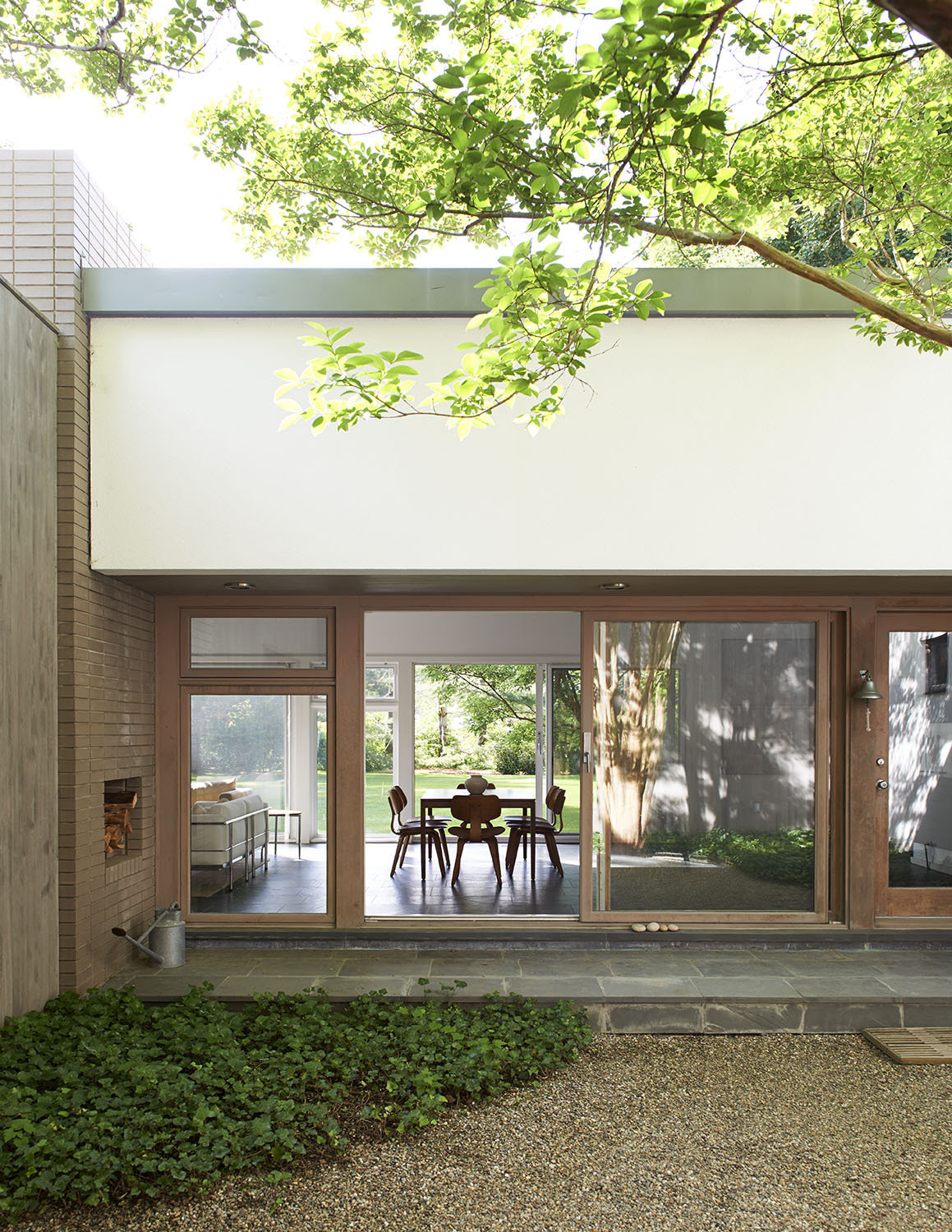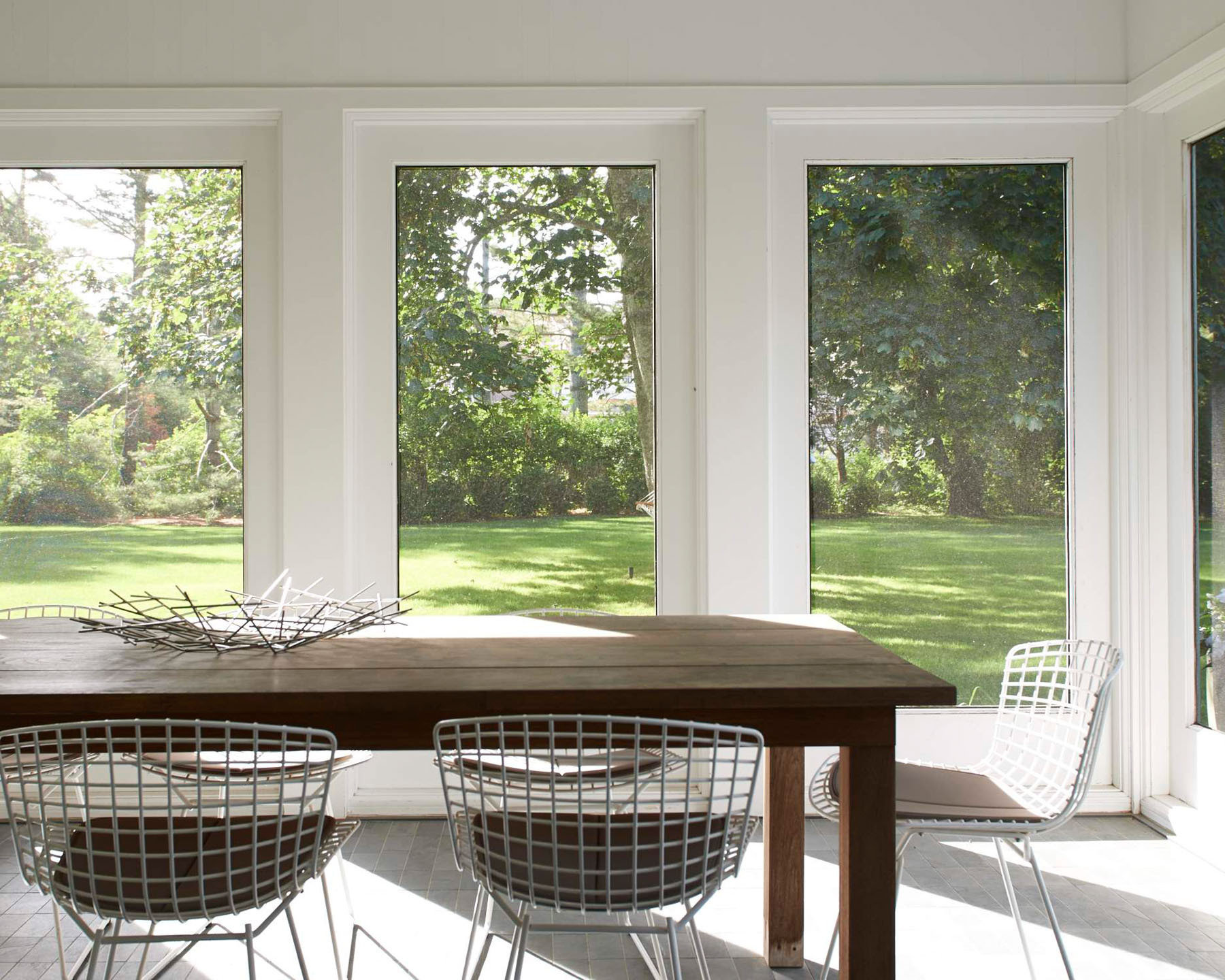 Drawings
Collaborators

Deborah Berke Partners
Architect, Interior Designer

Margie Ruddick Landscape
Landscape Designer

Ross Dalland PE
Structural Engineer

Wright & Co. Construction
General Contractor
Recognition

Metropolitan Home
November 2005
See more of our work designing artfully balanced and poetically composed
houses
,
apartments
, and
interiors
for our private residential clients.