Designing spaces for art-making and art education is at the center of our practice. Our projects have included spaces to learn, to make art, to dance, to gather, to explore new technology, or to master traditional crafts.
These projects share a set of strategies: the architecture is durable and timeless, putting daily use in the foreground; spaces are flexible, allowing a building to evolve over time; natural light and views connect insides to the outdoors; precision and attention to detail imbue our buildings with tactility and dimension, and an ethos of craft; front- and back-of-house functions are given the same attention because we believe a well-used building will make it a well-loved one and promote belonging.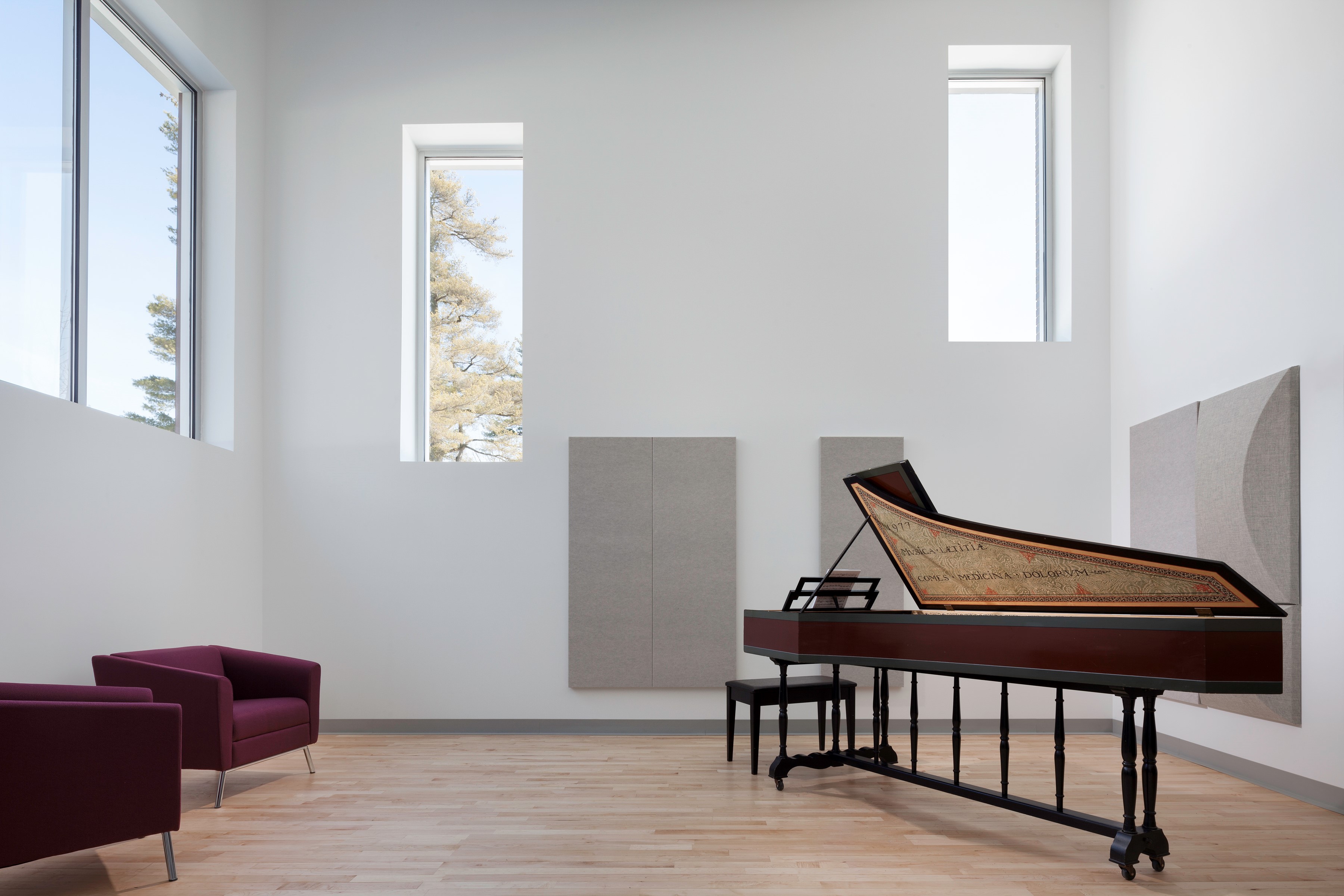 We developed these ideas in our first major arts education project — to design the home for the Yale School of Art. We made a place to learn and make art that is not too prescriptive and is therefore open to many possibilities. We create a canvas or a stage for creativity to come to the fore..

"Students these days don't want their activities to be defined for them—they want flexibility and places to shape ideas."
— Arthi Krishnamoorthy, Partner
This approach has informed our subsequent projects for the arts and, indeed, many of our projects. These have ranged from an interdisciplinary academic environment, an office building, to a conference center, and beyond.

"It's about creating spaces that people love, spaces that reinforce the dignity of work."
—Noah Biklen, Partner