Mercer Street Loft
New York, NY
3,600 square feet
2000
Type:
Apartments
Although this residence is on the 6th floor of an historic SoHo loft building, we designed it intentionally to bear no trace of its former industrial life. We planned this apartment around a large open room, concealing the columns in new volumes of wood or plaster. Unlike many lofts this apartment is unexpectedly suffuse with light and air. We enhanced this unusual character by placing a large translucent glass wall to separate a bedroom from the main living space. As a result, the apartment is filled with diffuse south light.
All materials––the smooth plaster walls, ebonized oak floors, polished schist blocks, oiled walnut slabs, brushed stainless steel splashes, lighting, white glass, and white window scrims––are detailed in the most reductive manner possible.
The three bedrooms contain custom built beds and closets behind walls of walnut doors. The floors are a rich brown-black oak. In the baths, the tub and massive sinks are custom fabricated from solid blocks of black schist.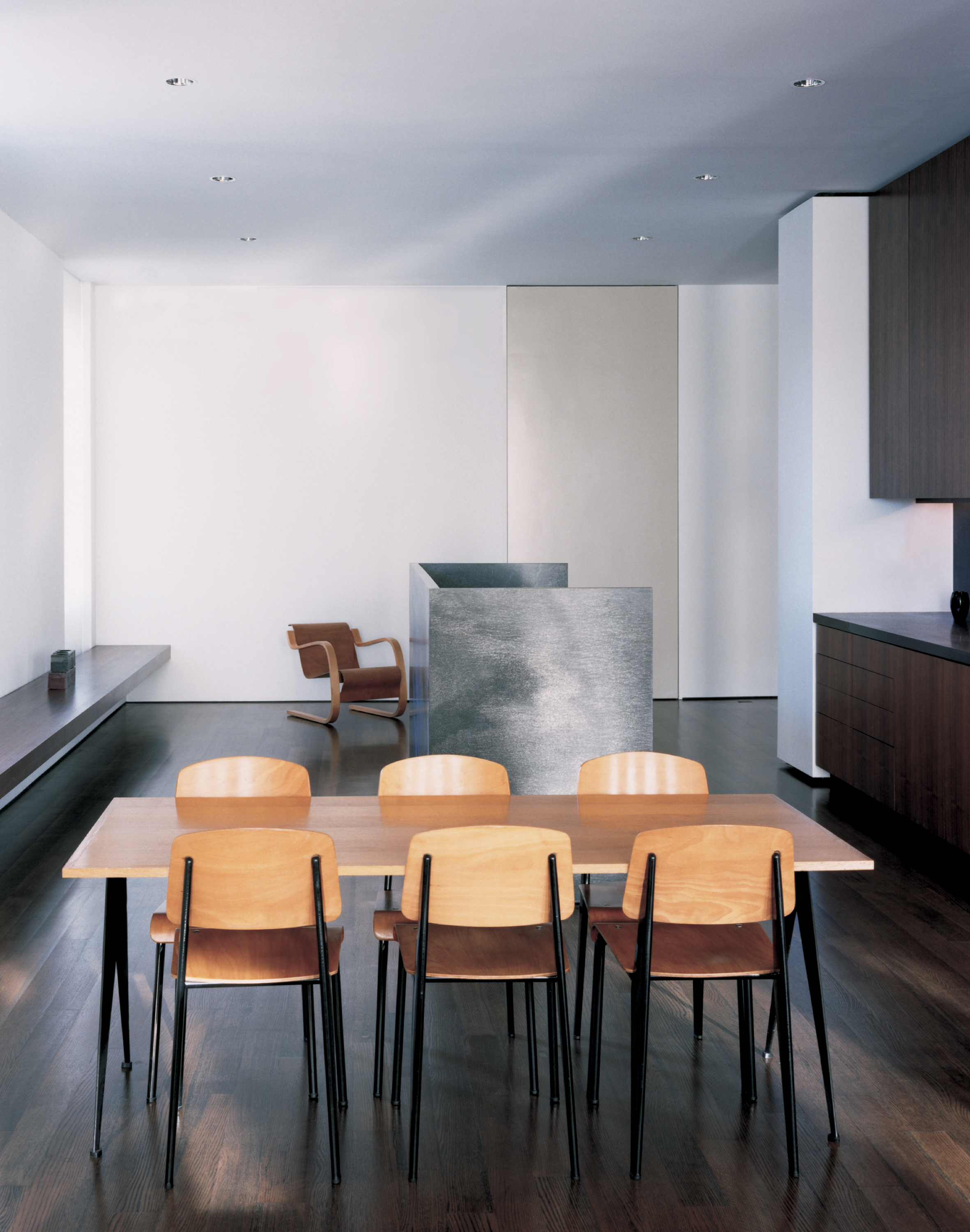 Drawings
Recognition

Design Award, Interior Architecture
AIANY 2001
Vanity Fair
May 2001
See more of our work designing artfully balanced and poetically composed
houses
,
apartments
, and
interiors
for our private residential clients.