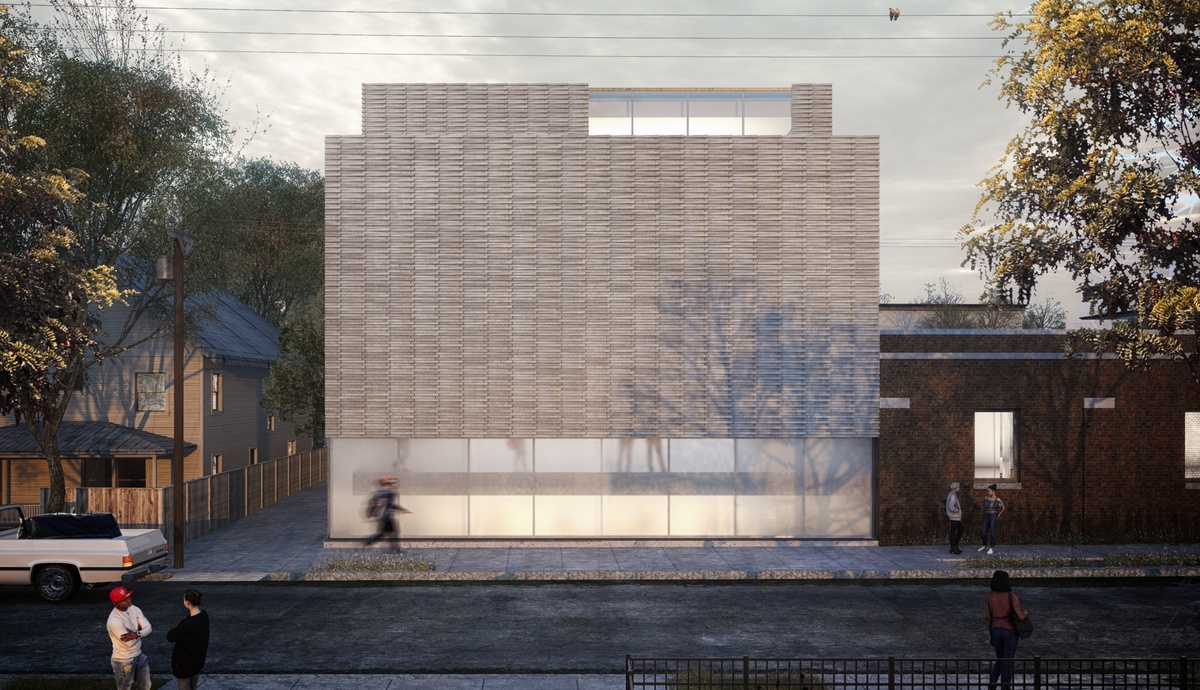 NXTHVN is a not-for-profit arts and community incubator founded by artist Titus Kaphar in New Haven, Connecticut. Dedicated to providing affordable workspaces for artists, mentoring local youth, and contributing to the revitalization of the Dixwell neighborhood and New Haven, NXTHVN occupies two former factory buildings and a luminous new addition. The 40,000-square-foot facility will include professional artist studios, a maker space, co-working spaces, a "great hall" that can accommodate events and performances, a 3D printing fabrication lab, gallery, and a café. The new addition houses studios as well as apartments for artists-in-residence.
The new addition's facade is composed of glass and staggered gray brick, creating a clear distinction between old and new. Translucent glass at street-level brings natural light into below-grade studios, while transparent glass on the second and third levels opens views out to the neighborhood. A setback creates space for a rooftop terrace. Illuminated at night, the new addition acts as a beacon for the center, and signals renewed investment in the neighborhood.

The building is currently under construction, though the first class of artist fellows has already begun to occupy one of the renovated buildings.
The design celebrates the found conditions of the old buildings, which originally contained ice cream and laboratory equipment factories. Timber beams, brick walls, concrete floors are cleaned and left exposed, and some industrial elements are retained. The great hall is reopened to a double height space with sawtooth skylights. A former mechanical room serves as a community meeting hall. The café opens onto the street, providing a place for the community to gather throughout the day.
Drawings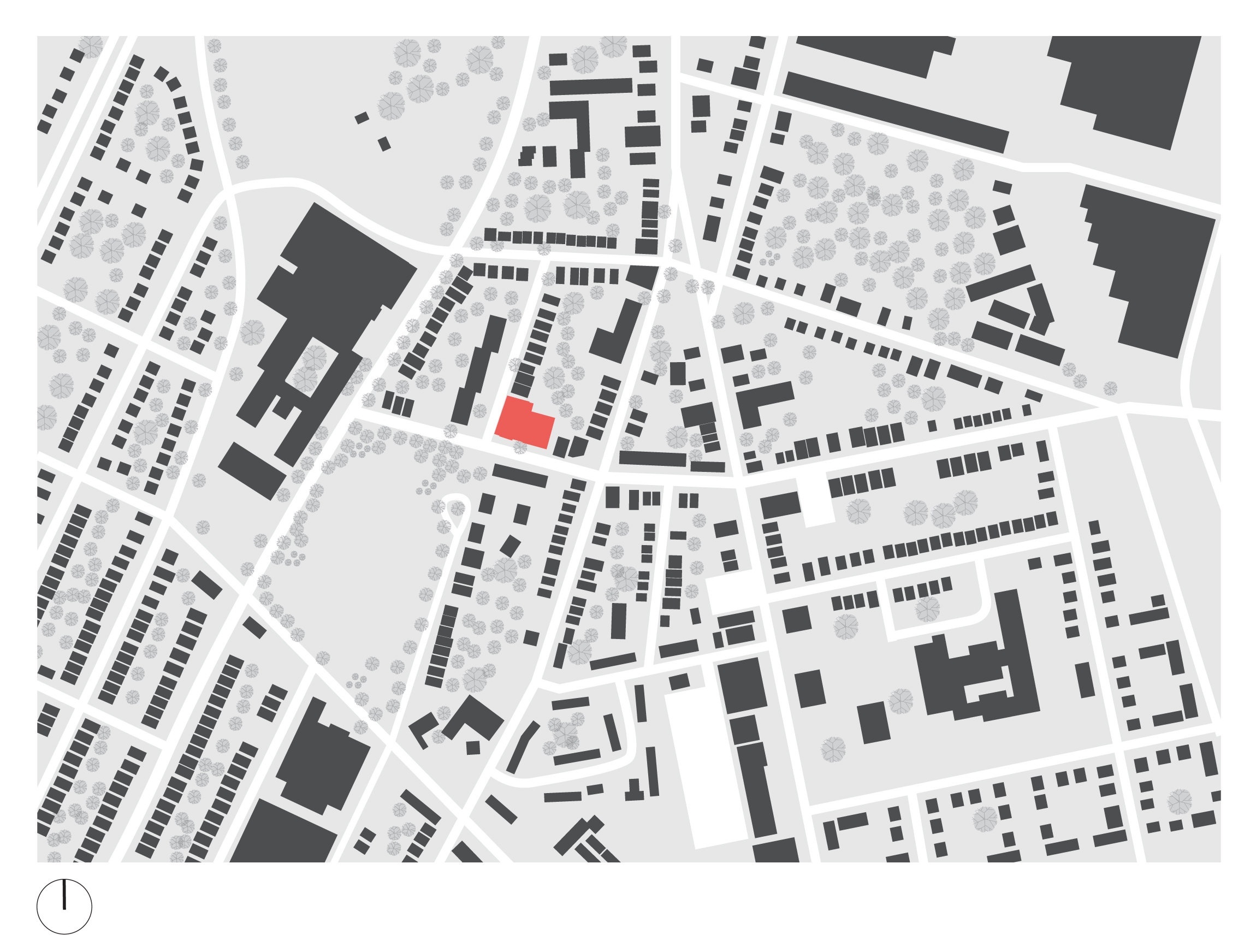 Collaborators
Deborah Berke Partners
Architect, Interior Designer
Aschettino Associates
Structural Engineer
BL Companies
MEP/FP Engineer
B&B Engineering
Civil Engineer
PHT Lighting Design
Lighting Designer
ConnCode
Code Consultant
Recognition
Design Award of Honor
SARA New York Council
Honorable Mention - Unbuilt, Cultural
2018 Best of Design Awards