Pilgrim Road House
Rye, NY
6,500 square feet
2013
Type:
Houses
We designed the complete renovation and addition to this Milton Klein-designed 1960s house. Our two-story addition was pivotal in reimagining the cramped quarters of the interior spaces, and mahogany siding added a warm contrast to the existing stucco façade.
To create a loft-like interior, we defined spaces with sculptural elements such as a free-standing rosewood closet in the entry and an acid-etched glass panel in the eat-in kitchen.
Large-span ribbon windows and the continuation of light gray limestone from the living areas onto the terrace reinforce the connection between the house and the surrounding landscape.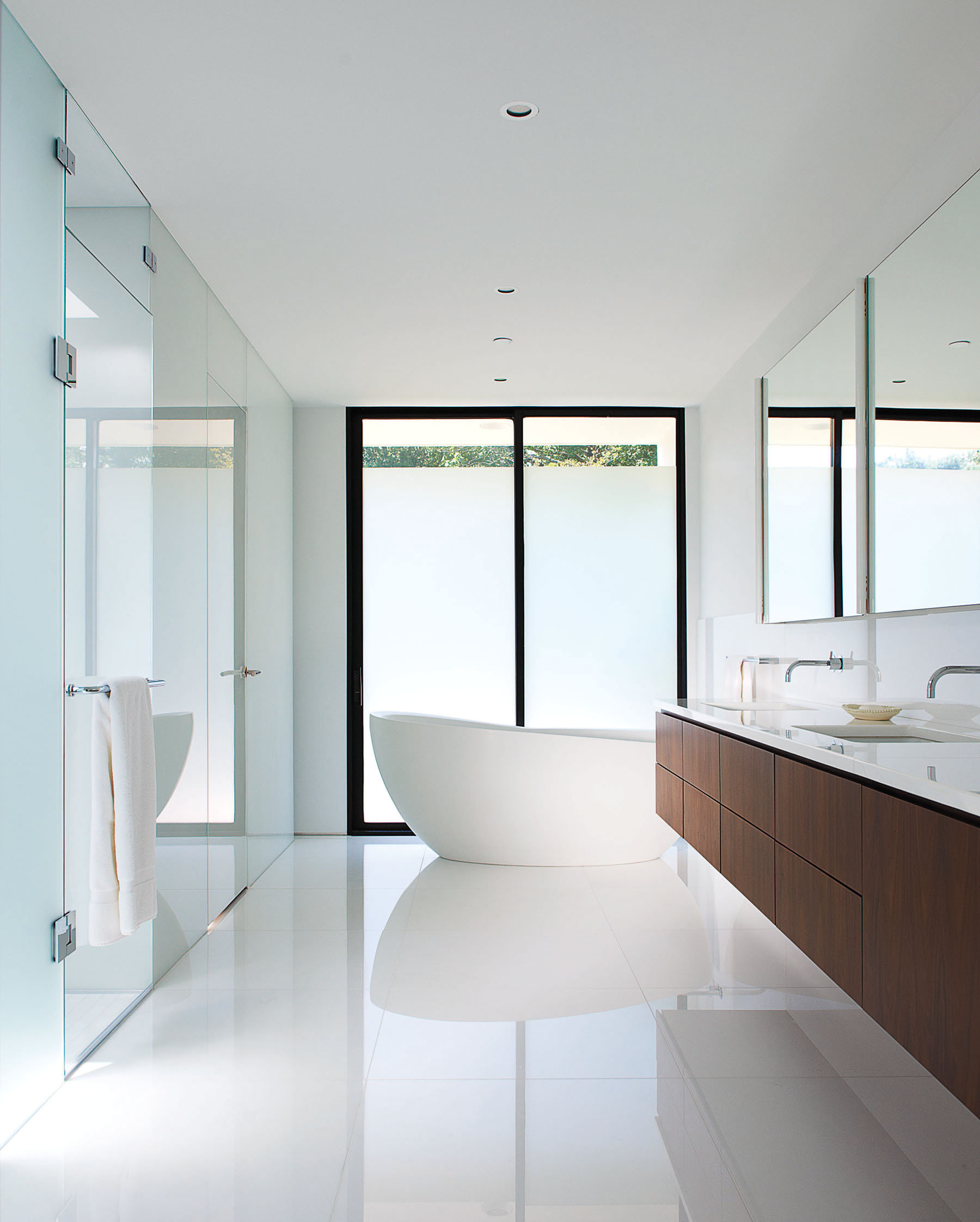 Drawings
Collaborators

Deborah Berke Partners
Architect, Interior Designer

Gunn Landscape Architecture
Landscape Architecture
Recognition

2015 High Honor Design Award

See more of our work designing artfully balanced and poetically composed
houses
,
apartments
, and
interiors
for our private residential clients.