Residencias en Barrio Parque
Buenos Aires, Argentina
120,000 square feet
In progress
Type:
Multifamily
For the Residencias en Barrio Parque, we have carefully chosen a palette of materials and finishes that enhance the bold horizontality and simple forms of the architecture, designed by the Argentinian firm BMA. Warm natural materials, including stones, metals and woods, underscore the building's connection to the landscape and the strong, sculptural architecture of the building. The highest quality finishes are detailed in direct yet refined ways, emphasizing their inherent beauty.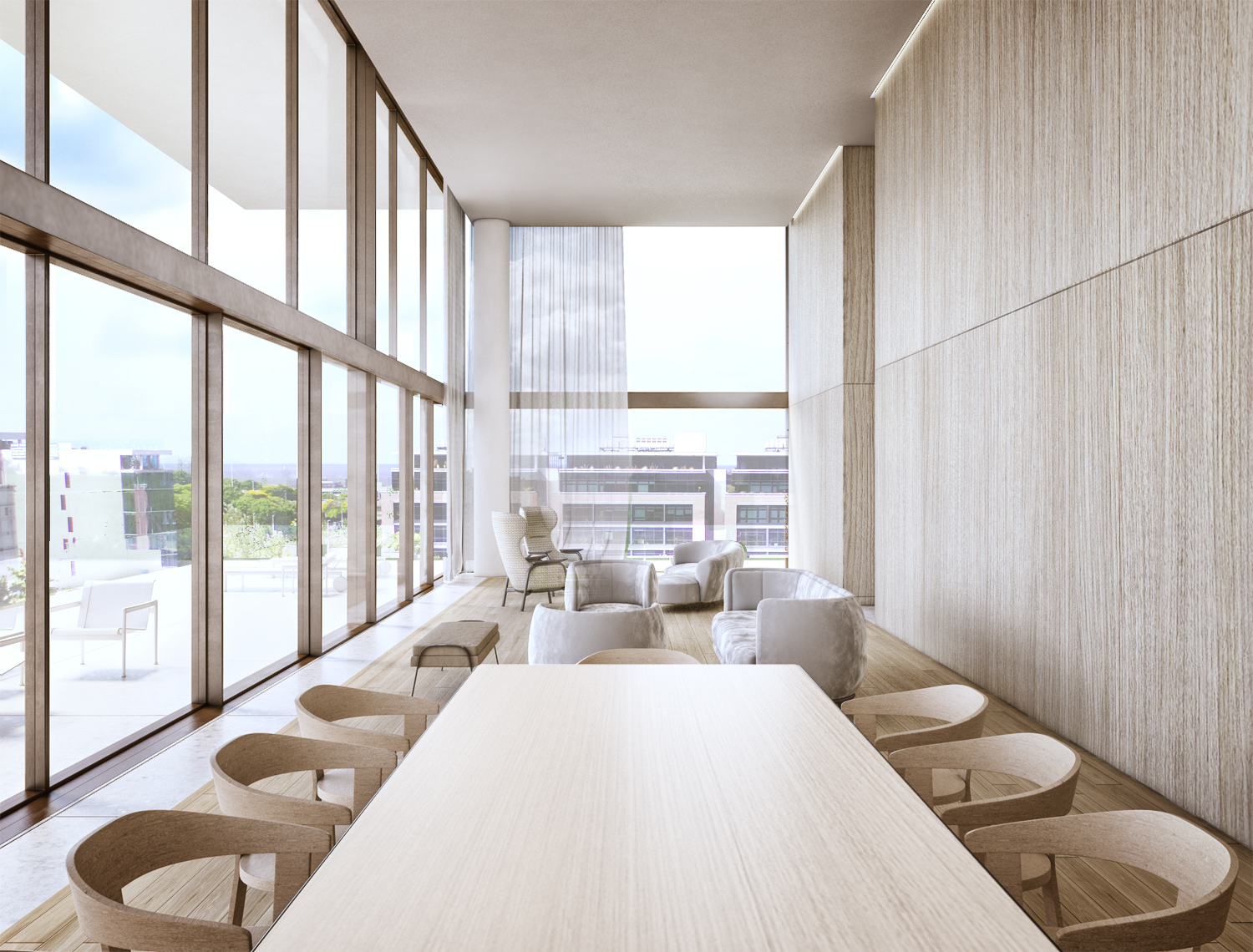 Located in one of Bueno Aires' most desirable districts, residents and visitors arriving at the building on foot or by car will cross over limestone pavers that flow from the sidewalk to the porte-cochère and into the lobby, uniting indoors and out. Integrated lighting will subtly accentuate the forms of the building at night.

Amenity spaces, including a demonstration kitchen and private dining room, offer opportunities for entertaining at many scales or hosting family gatherings. Serene wellness spaces, including a gym, yoga rooms, pool, spa and salon, promote fitness and relaxation as a part of daily life. The same design language and material palette are used in these spaces and in the residences, creating a unified experience throughout the building where the amenities are an extension of the home. Every unit has access to a private garden or terrace with its own lap pool. We worked with Gustafson Guthrie Nichol to design each of these outdoor landscaped spaces as an extension of the architecture.
Collaborators

Deborah Berke Partners
Interior Architect
Interior Designer
Landscape Designer

BMA Arquitectos
Architect