Rockefeller Arts Center, SUNY Fredonia
Fredonia, NY
60,000 square feet new construction
40,000 square feet renovation
LEED Silver certified
2017
Type:
Academic
/
Arts
Theme:
Making & Learning
We were hired by New York's State University Construction Fund to design an arts complex addition, dramatically reconceiving the 1968 I.M. Pei complex on the SUNY Fredonia campus. We created a linear addition at the west facade, transforming the former service side of the building into a primary entrance. We inverted the existing material language of long concrete walls by employing a palette of metal and glass walls with accents of concrete details.
Our addition includes classrooms, sculpture and ceramics studios, performance spaces for music and dance, and a variety of shops and other shared facilities, including areas for set design and construction.

Corridors walled with tackboard double as critique spaces and informal galleries. Ceramics studios remain unadorned, built to withstand the heavy use of art making.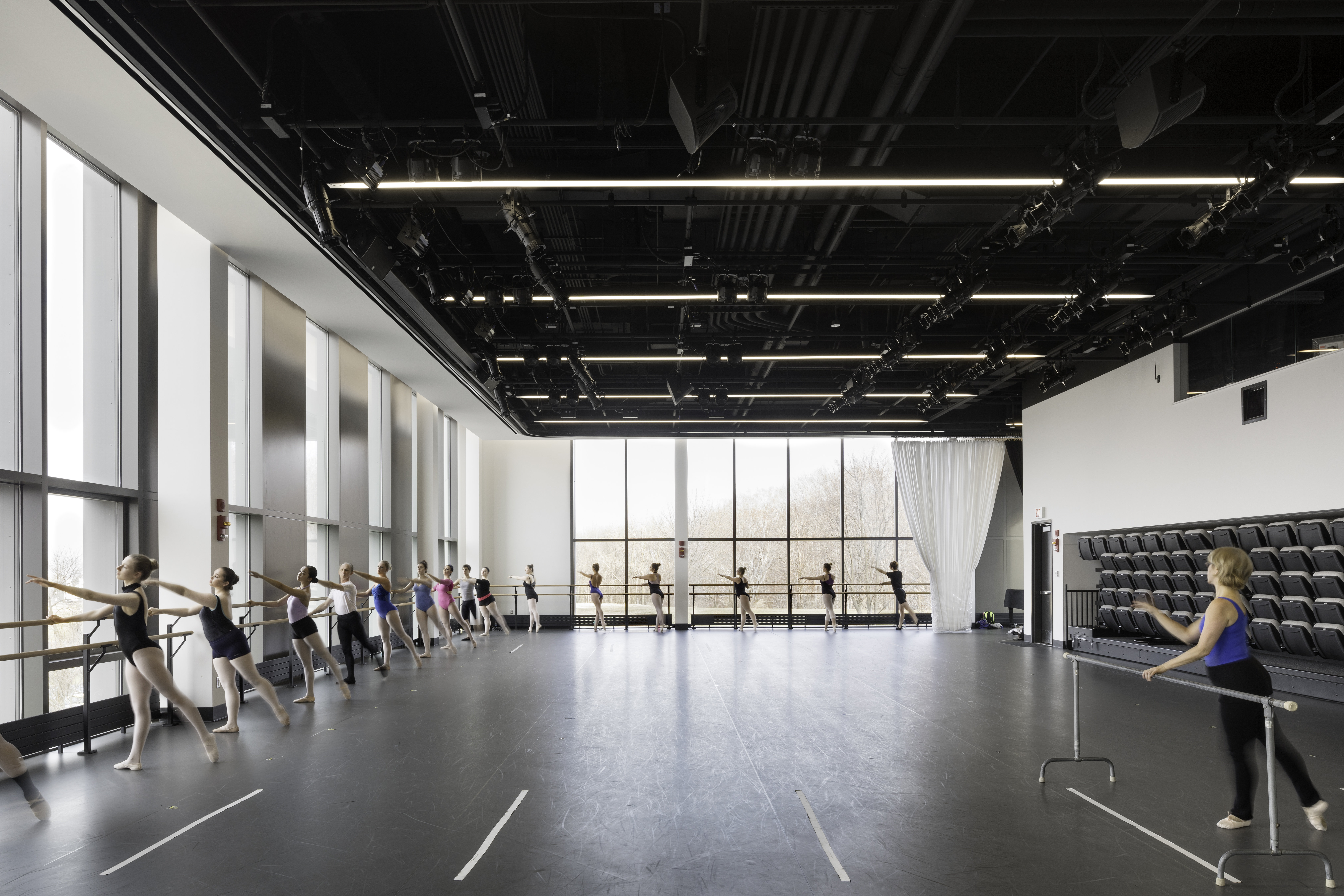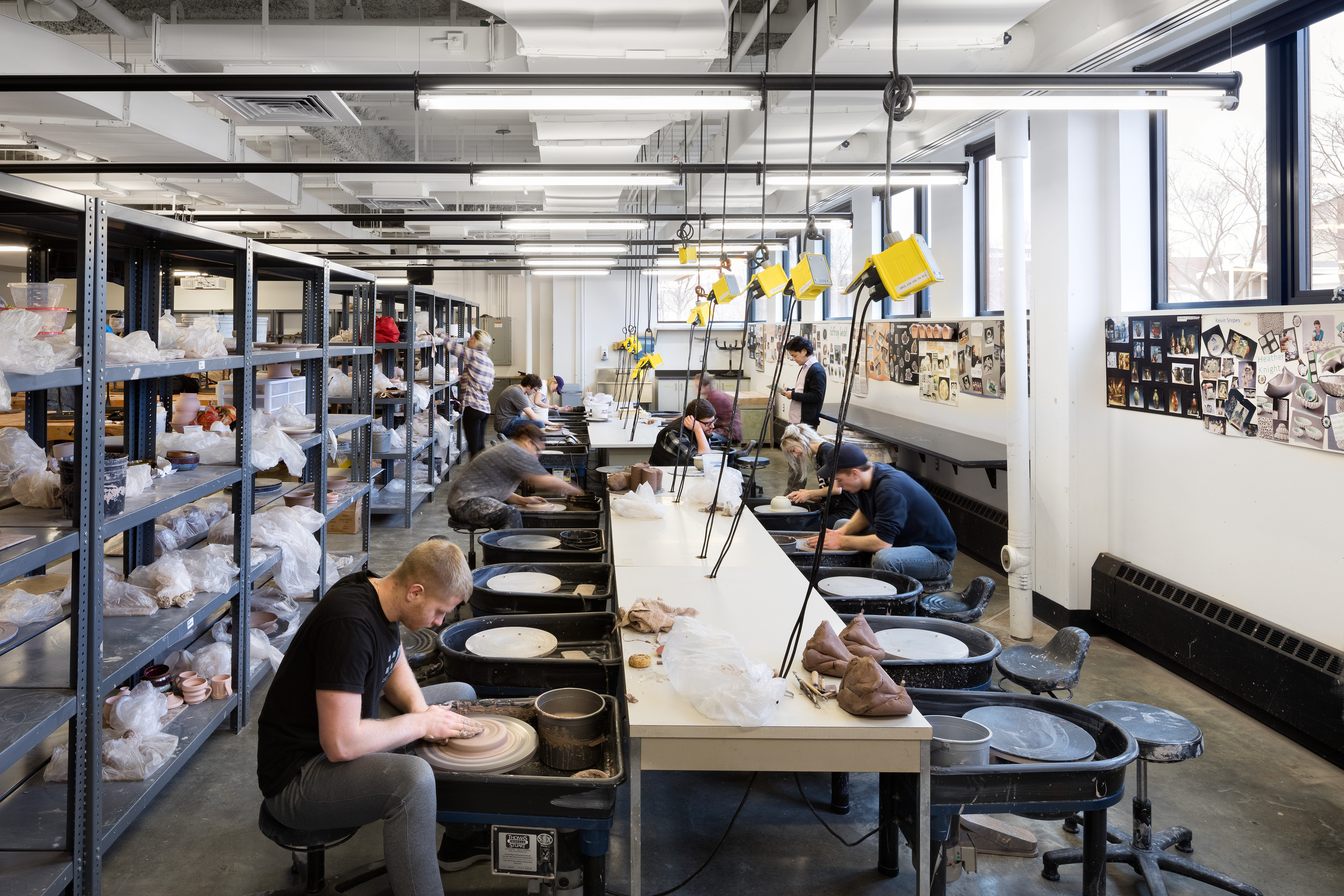 Floor-to-ceiling windows fill the dance studio with light, opening rehearsals to campus and turning the building into a nighttime beacon.

The existing building's language was one of long concrete walls punctured with metal and glass, a combination we inverted to create a lighter palette where concrete is reserved for detailing. Throughout the glass façade, metal fins shade the building from heavy sun, adding texture and depth to the facades.
Drawings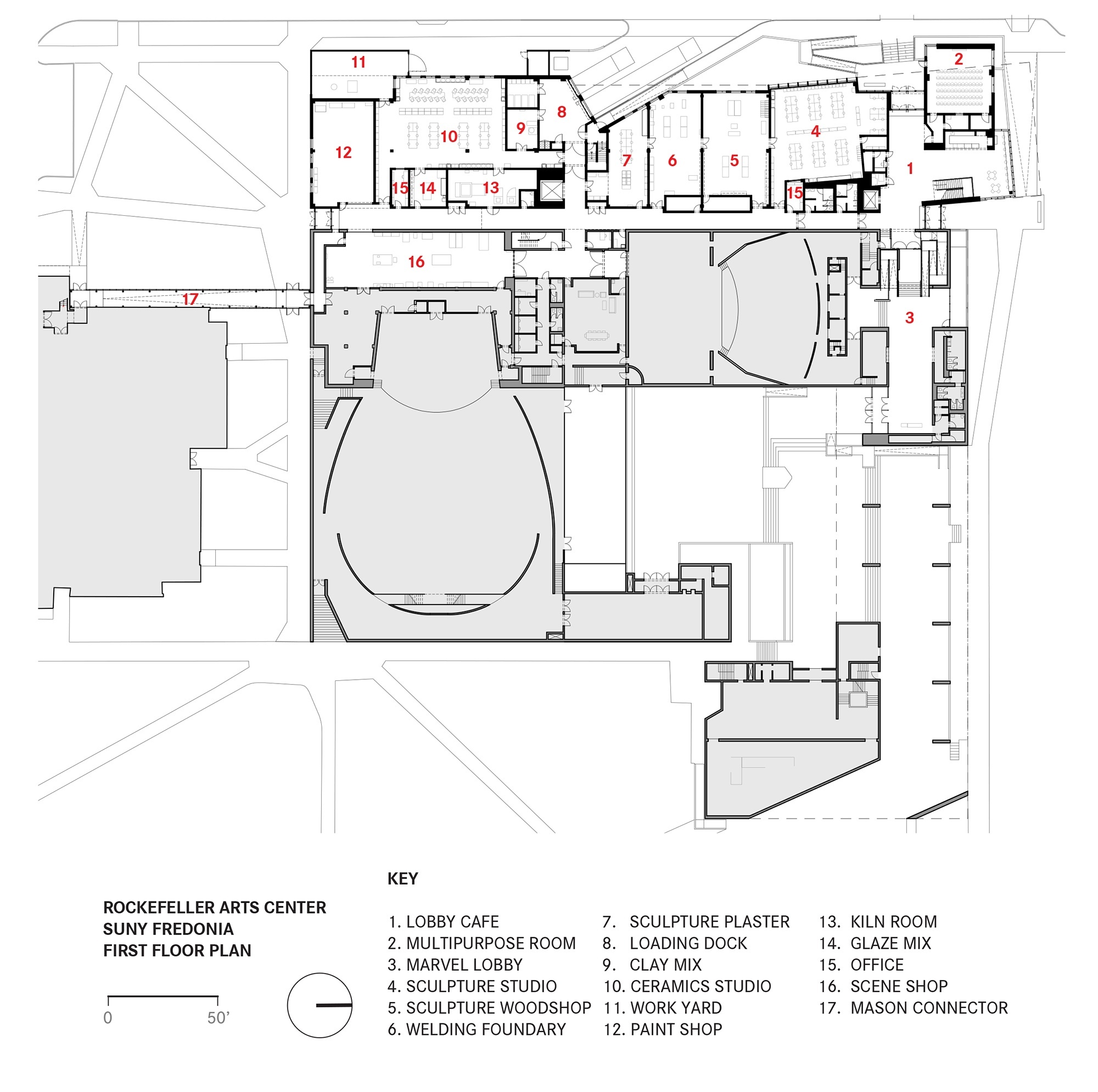 Collaborators
Deborah Berke Partners
Architect
Robert Silman Associates
Structural Engineer
Lakhani & Jordan Engineers
MEP Engineer
Mathews Nielsen Landscape Architects
Landscape Architect
Larsen Engineers
Civil Engineer
Harvey Marshall Berling & Associates
Theater/AV/Acoustics/
ITconsultant
PHT Lighting Design, Inc.
Lighting Designer
Front, Inc.
Facade Consultant
Fisher Associates
Geotechnical Engineer
I.M. Pei & Partners
Original Architect, 1968
Recognition
Excelsior Award
AIA New York State
Design Award of Merit
AIA New York
Architecture Award
2017 AIA Buffalo/WNY
American Architecture Award
The Chicago Athenaeum Museum of Architecture and Design
Design Award of Honor
SARA National
Design Award of Merit
SARA New York Council
Architect Magazine
November 2017