We designed this new house in a historic neighborhood in Fort Lauderdale. The property fronts a canal, offering water views but requiring privacy. An "H-shaped" plan creates courtyards which function as outdoor rooms sheltered from the street and the canal, and allows interior rooms to have multiple exposures.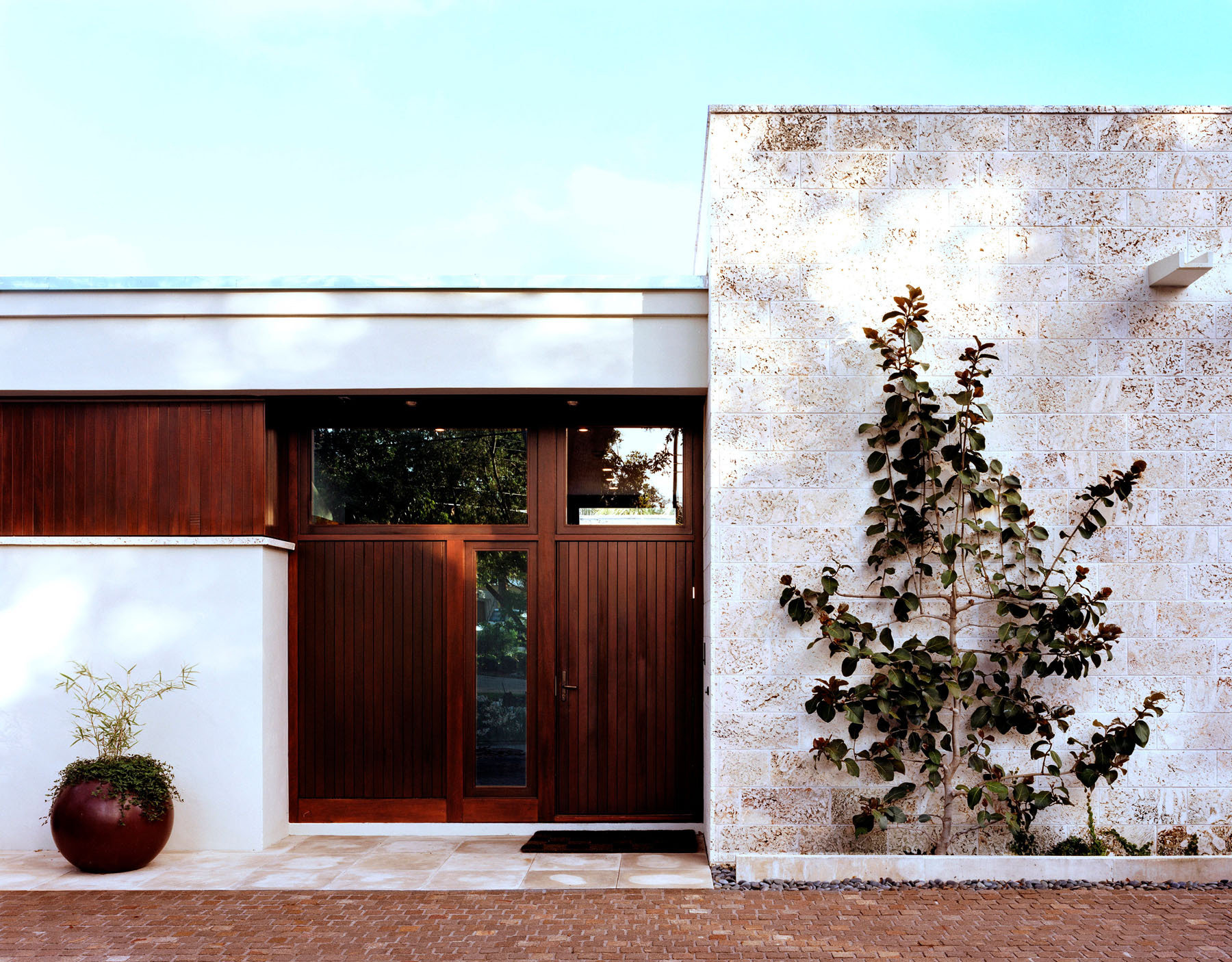 The building is composed of cubic volumes of coral rock connected by long stucco surfaces and dark wood windows. The owners' significant art collection adds to the material and formal richness of the house.
Drawings

Collaborators

Deborah Berke Partners
Design Architect, Interior Designer

Falkanger Residential Group, Inc.
Architect of Record

Patrea St. John
Landscape Architect
See more of our work designing artfully balanced and poetically composed
houses
,
apartments
, and
interiors
for our private residential clients.