Tiny House
Long Island, NY
250 square feet
2014
Type:
Houses
The Tiny House is a 250 square foot house that serves as a writing studio and place for repose within an expansive landscape. A small entry vestibule doubles as a wet bar and leads into the structure's primary space, a 10' x 13' room with oversize windows to the south and west. Clerestory windows on the north and east fill the house with indirect and morning light. At the back of the structure, a boldly painted outdoor garden sink offers a work surface for tending the nearby vegetable gardens. Next to the bright sink is a galvanized steel spiral staircase that leads to a roof deck with panoramic views of the lawn and gardens beyond.
The Tiny House project also includes two outdoor spaces in addition to the house itself: a 15' x 35' dining pavilion and a 12' x 15' cooking pavilion. We designed the pavilions with light steel frames, weathered wooden joists and white polycarbonate panels. Together, the three structures create a complex that is used for a range of activities throughout the day.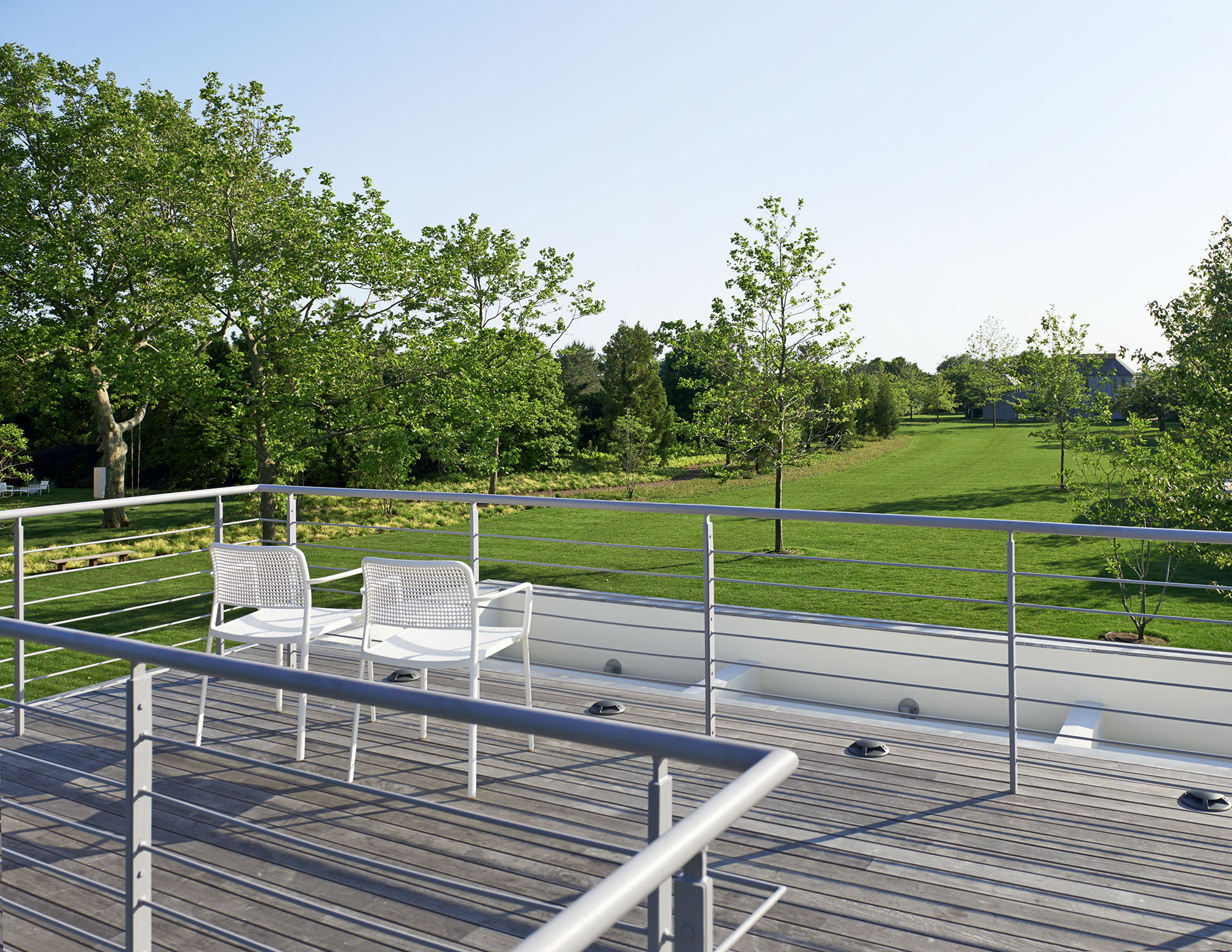 Collaborators

Deborah Berke Partners
Architect and Site Planner

Pepe Lopez Design
Interior Designer

Edwina von Gal
Landscape Designer

PHT Lighting
Lighting Designer
Recognition

Design Award of Excellence
AIA New York State

Design Award
SARA NY 2016

See more of our work designing artfully balanced and poetically composed
houses
,
apartments
, and
interiors
for our private residential clients.