We designed this spare and elegant loft for a family of four in a newly-built building in the West Village. Units were delivered 'raw' so we created a single large and geometrically pure space for formal living, casual hanging out, and dining with a modern kitchen at its center. We also added a west window to continue the long run of glazing and provide a view of the Hudson River.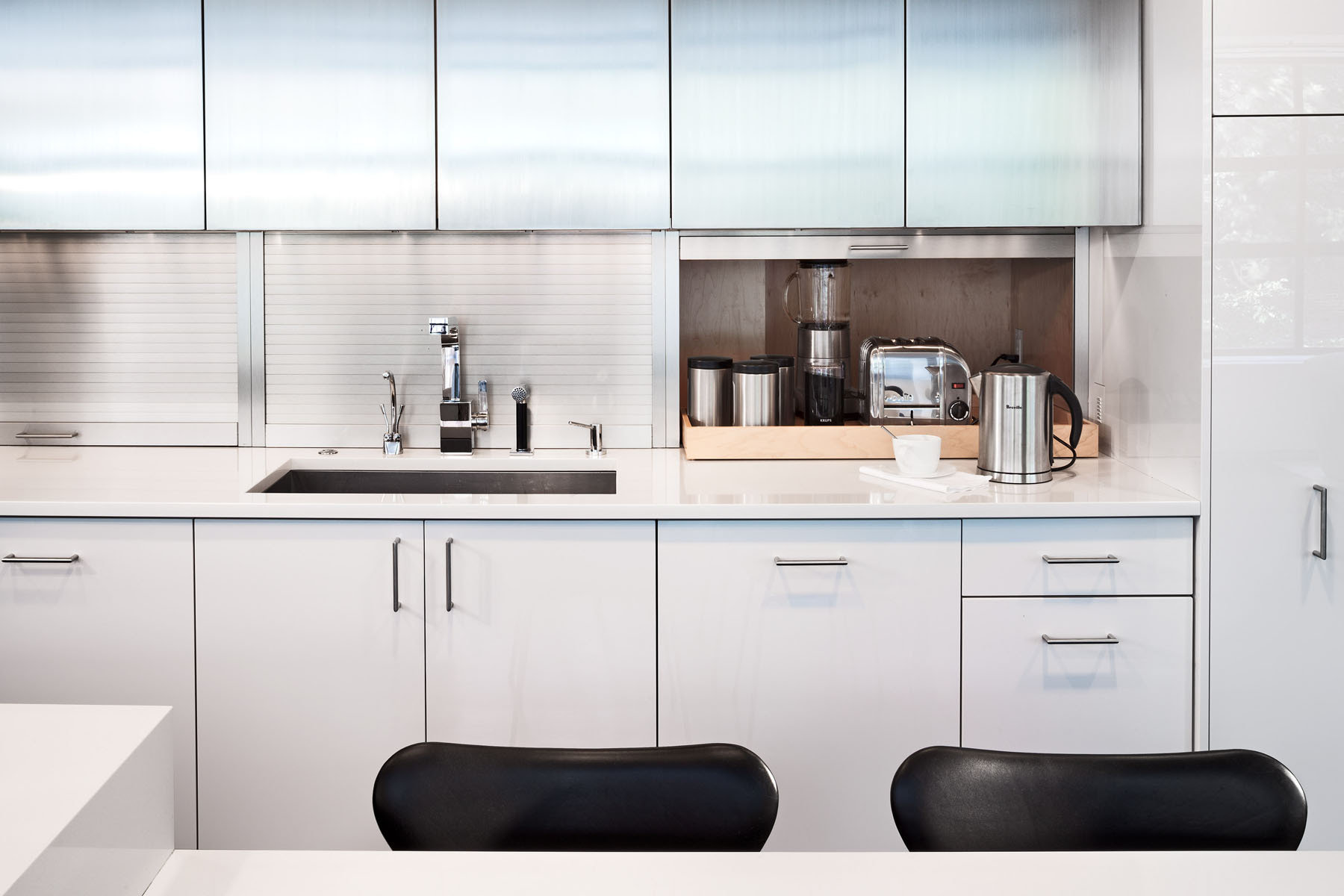 The minimal detailing allows the space itself to be the primary feature. Dark wood floors and one dramatically-exposed concrete wall contrast with the striking white of the loft interior.
Drawing
Collaborators

Deborah Berke Partners
Architect, Interior Designer
Recognition

New York Observer
Spring 2013, Home Observer Edition
See more of our work designing artfully balanced and poetically composed
houses
,
apartments
, and
interiors
for our private residential clients.